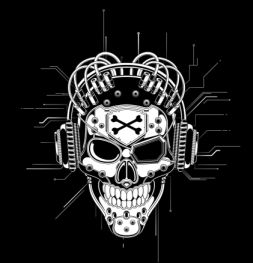 (Collaborative post by Gynvael Coldwind and Mateusz "j00ru" Jurczyk)
Just three days ago another edition of the great
Insomni'hack
conference held in Geneva came to an end. While the event was quite short, lasting for just one day, it featured three tracks of security talks, including some very interesting ones such as
Automotive security
by Chris Valasek, or
Copy & Pest – A case-study on the clipboard, blind trust and invisible cross-application XSS
by Mario Heiderich. This year we were also invited to the conference to talk about CTF techniques, experiences and entertaining tasks encountered by the
Dragon Sector
team we lead and actively play in. We thus gave a presentation called
Pwning (sometimes) with style – Dragons' notes on CTFs
, and are now making the slide deck publicly available for your enjoyment:
Pwning (sometimes) with style – Dragons' notes on CTFs (3.86MB, PDF)
While the conference was very well organized and had many interesting talks, the main event of the evening was only about to start at 18:00: the CTF competition organized by the Insomni'hack crew, which attracted hundreds of players from all around the world, including many top teams from the CTF scene (e.g.
StratumAuhuur
,
int3pids
,
dcua
,
penthackon
,
0x8F
). Since we really liked the finals from last year, Dragon Sector also came back in a large squad of 9 players; one of whom played in a different team due to a strict 8-person limit. We did our best to defend last year's title (top 1) and eventually succeeded, but it was not an easy task for sure. The most intense moment was when the StratumAuhuur team submitted a flag 4 minutes before the end of the CTF (at 3:56:23 AM), closing our point advantage to only ~20 points, which was so close that it could have easily changed in favor of Stratum regardless of our actions (due to this year's variable nature of tasks scoring, which accounted for the total number of teams solving each challenge). Fortunately, Gynvael and I were on a verge of solving another networking task at the time and
barely
managed to get it a little more than a minute before the end of the competition, consequently securing a win. The situation is well illustrated in the photo of the final ranking below.
The organizers, SCRT, have also published their own summary of the CTF with a full ranking and some interesting stats:
Insomni'hack finals – CTF results
.