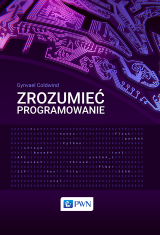 As some of you may know, I've written 1.08333 books in my native language - a 620 page book for intermediate / semi-advance programmers called something close to "Understanding Programming" or "To Understand Programming" (it was surprisingly well received and it even got
an award
from the Polish Information Processing Society), and a chapter in a reverse engineering book that had 12 authors (I've also served as a mix of a project manager and technical editor in this case). Anyway, for a long time I wanted to bring the first book to English, and I even got it translated to English and shown it to some publishers. However at that time I didn't really have the energy/time to follow up on it, and it was in great need of some serious editing.
In early 2018 I started thinking about the second edition of the book - what should I change? Update? Add? Or perhaps remove / move to an appendix? While there were several options, there was one thing I was sure about - I want to release both the Polish and English version at the same time.
This leads us to the main question:
what software / technical stack do you recommend to write / edit a book in?
Read more...