Photos from
SekIT
2008. The quality is poor because the photographer (that would be me) sucks (except one very nice photo that was made by mr Dariusz Puchalak).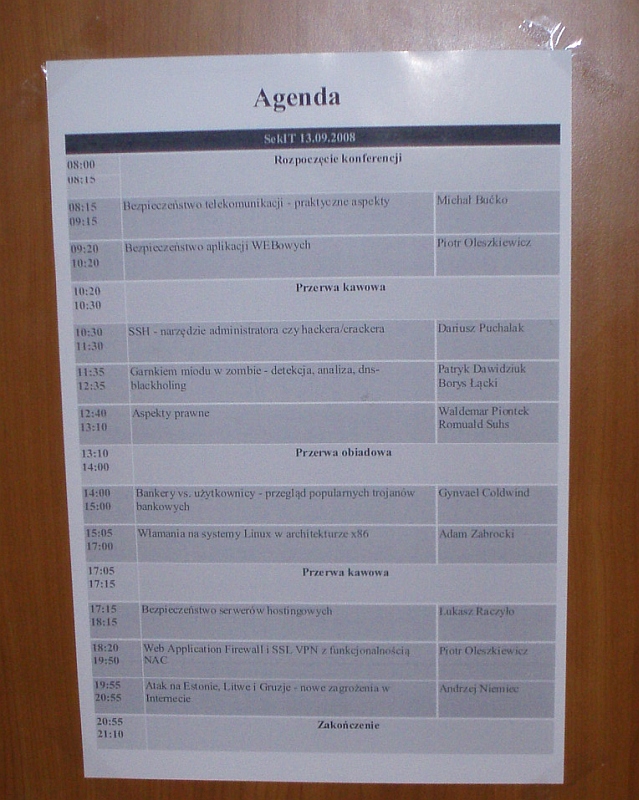 Agenda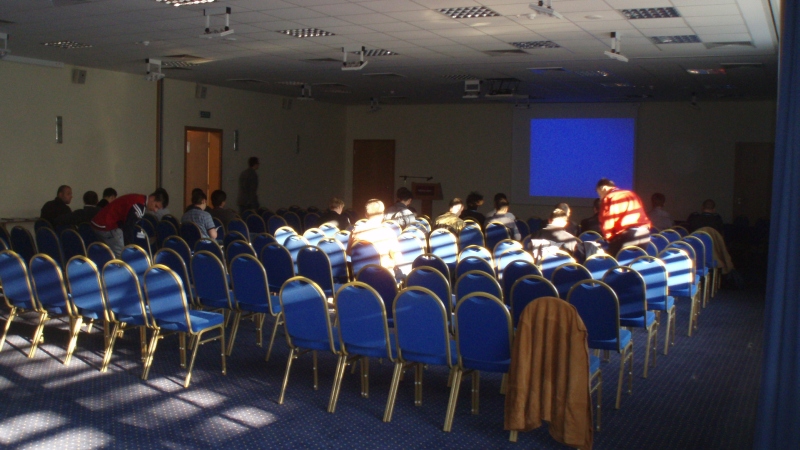 8am in the night, preparations for the first lecture are being made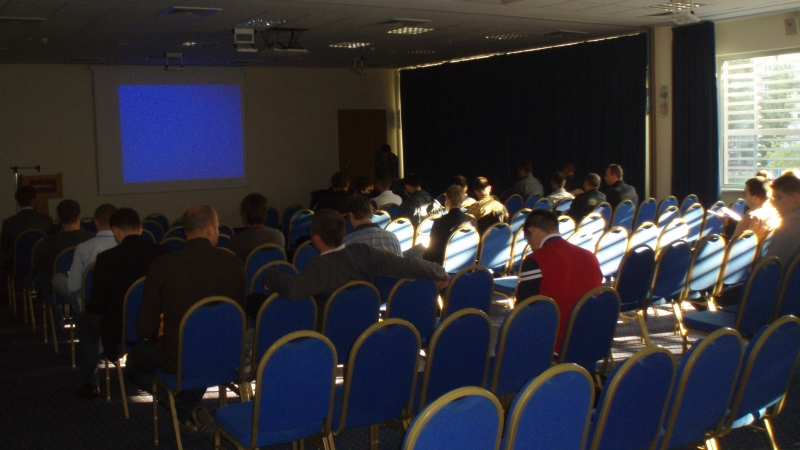 8am in the night, the other side of the same conference room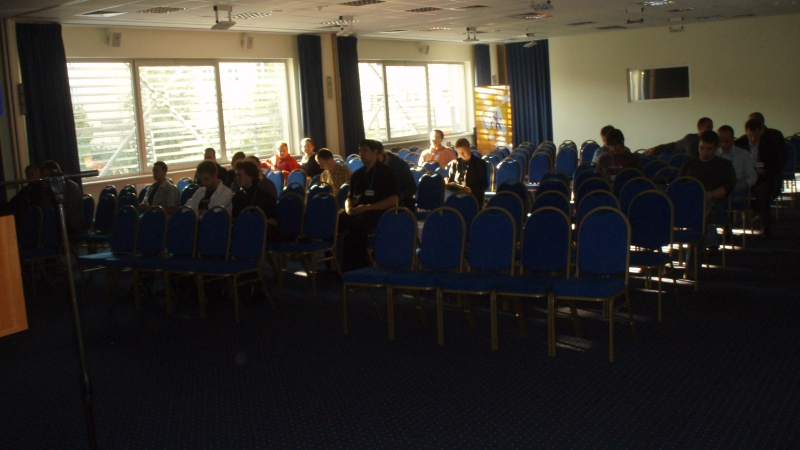 8am in the night, more people have arrived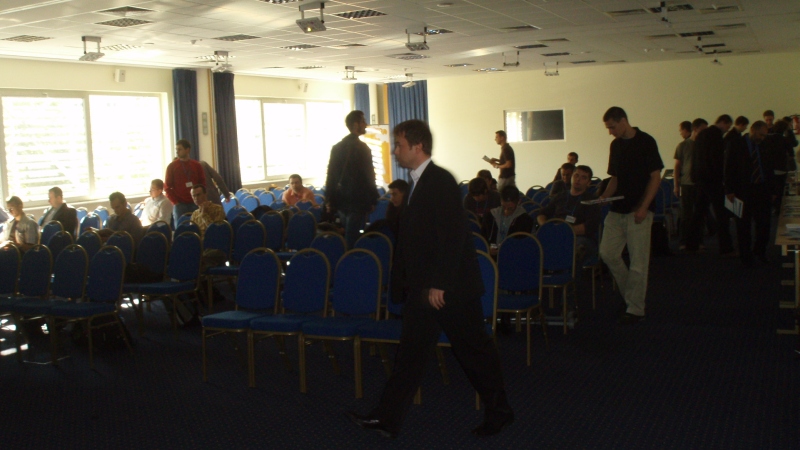 The right side: "Coool! Free hakin9!"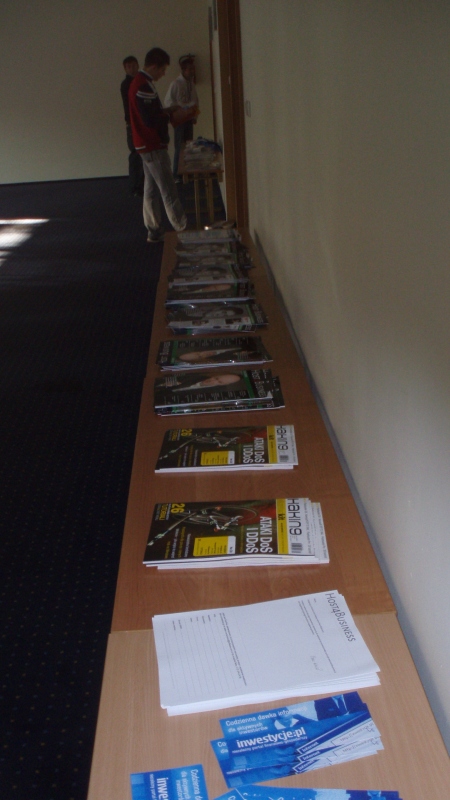 Free hakin9s!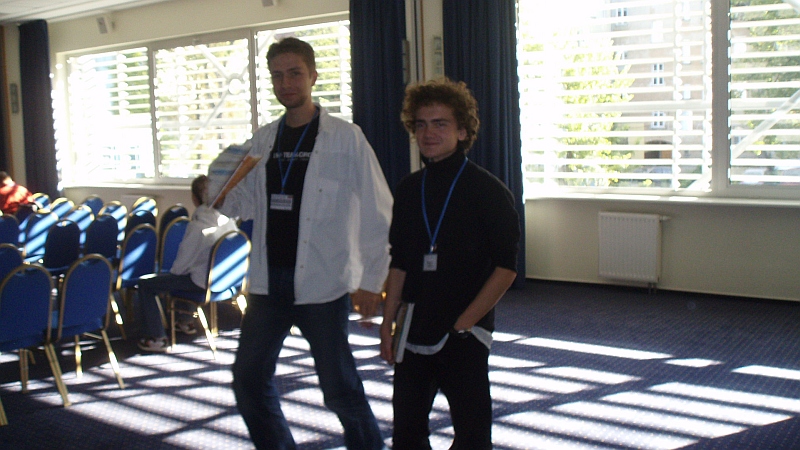 Unknow and Vitro (from UW-Team.org (PL))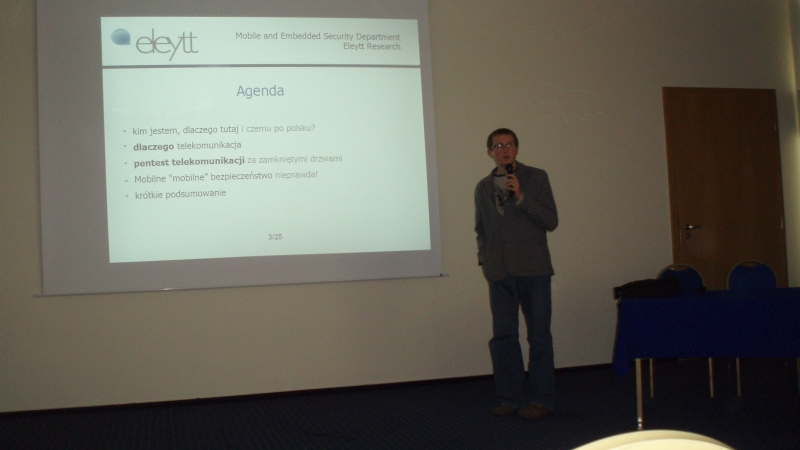 The first lecture by Michał Bućko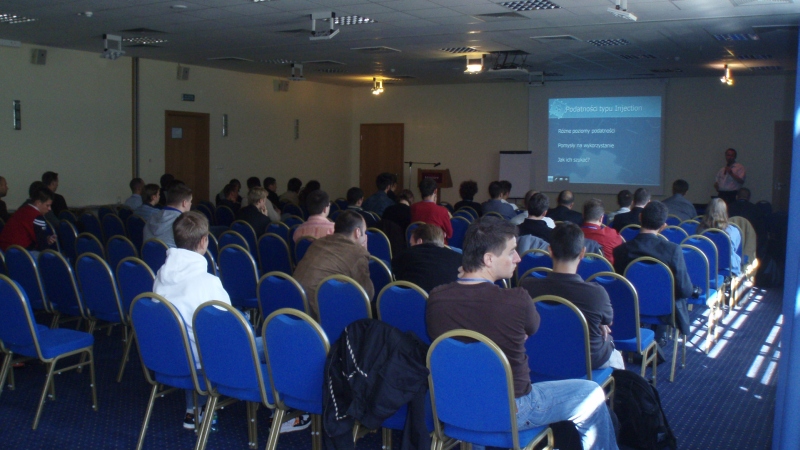 Second lecture - "Bezpieczeństwo aplikacji WEBowych" aka "Web Application Security" by Piotr Oleszkiewicz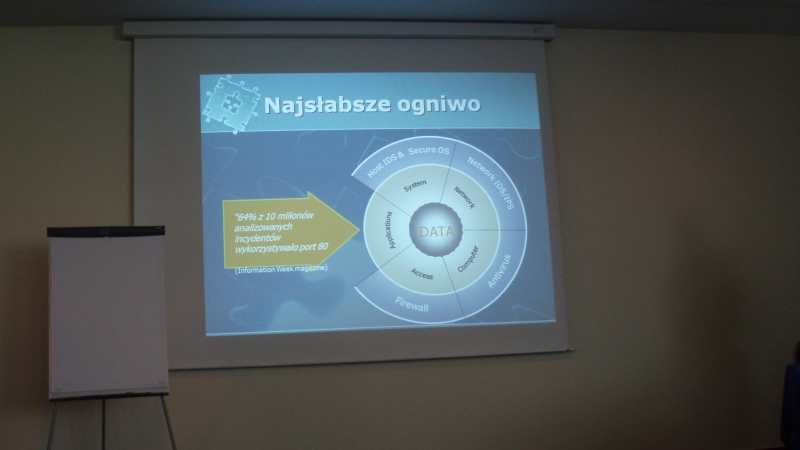 The weakest link in security (slide from the second lecture)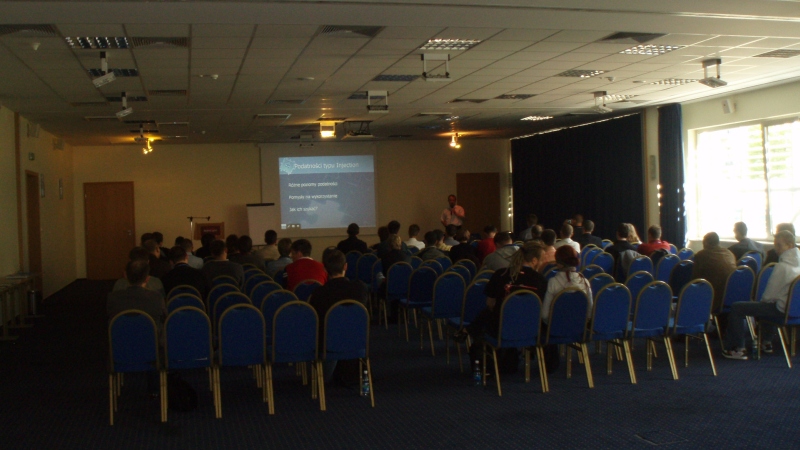 A different angle...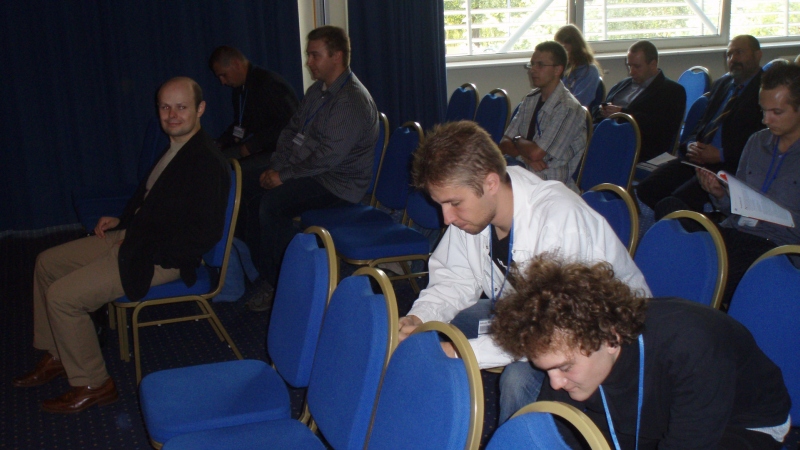 At the left - Dariusz Puchalak, in the foreground - Vitro and Unknow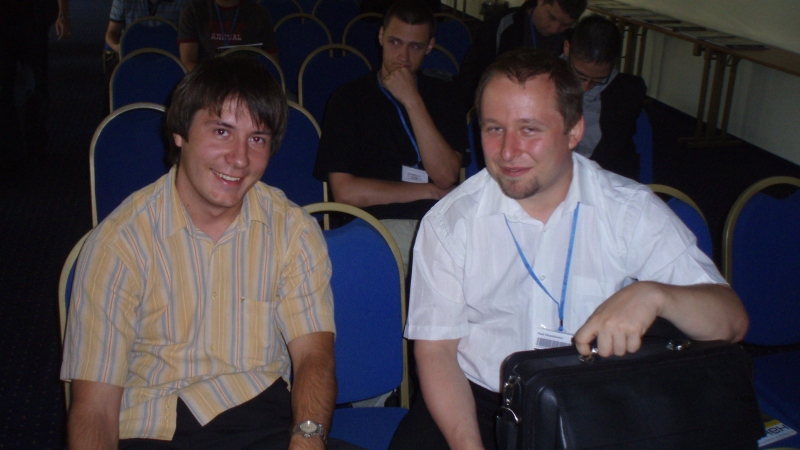 From the left: Adam Zabrocki and Piotr Oleszkiewicz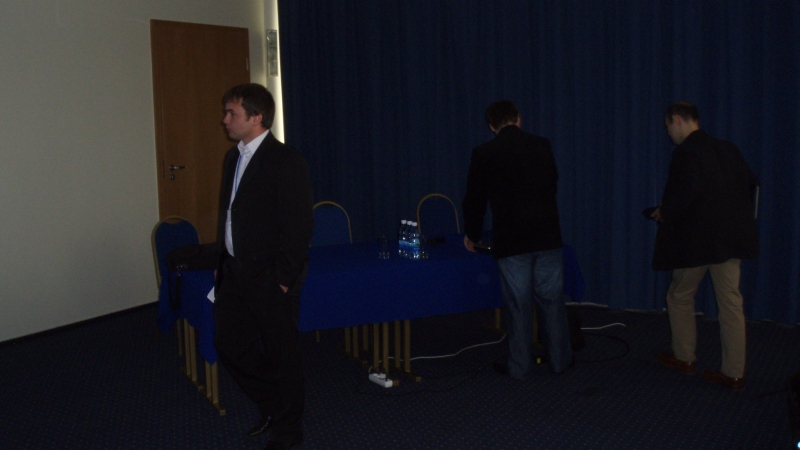 Preparations for the 3rd lecture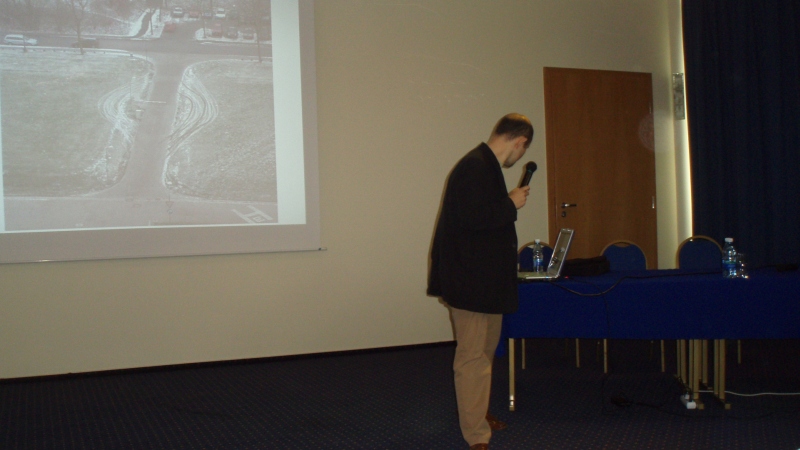 Dariusz Puchalak and a photo regarding bypassing security mechanisms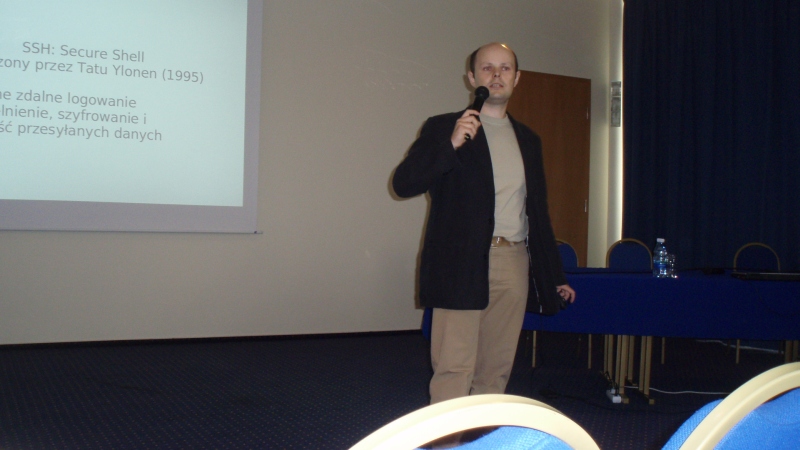 Dariusz Puchalak giving a speech - "SSH - narzędzie administratora czy hackera/crackera" aka "SSH - admins or hackers/crackers tool?"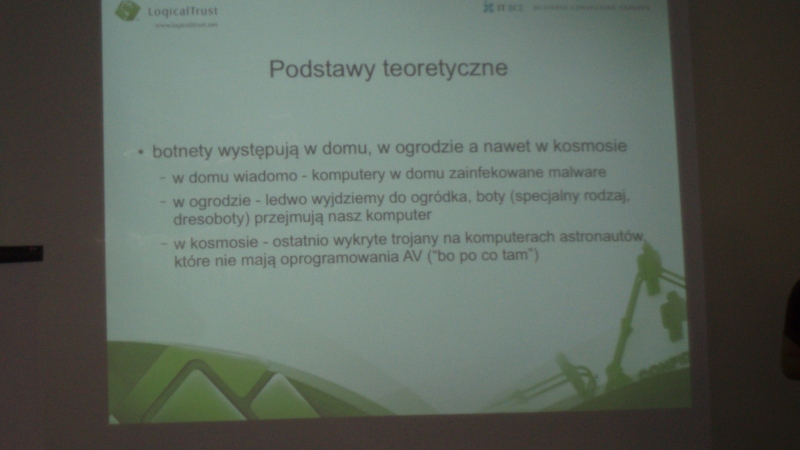 A funny slide from a lecture about botnets (by Borys and Patryk)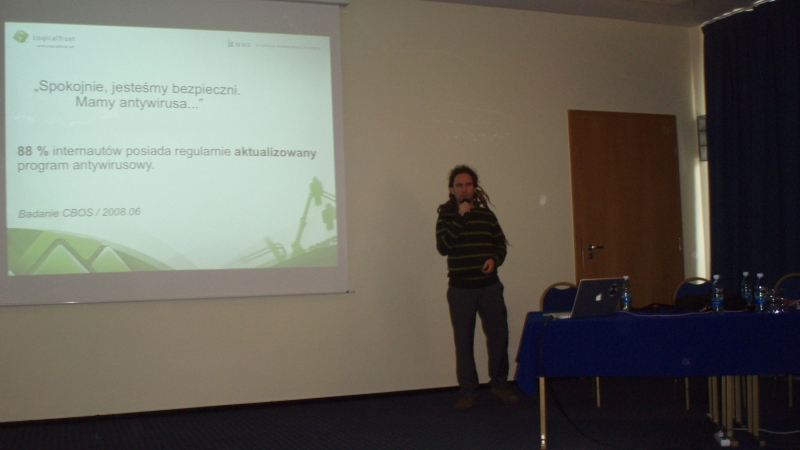 Borys Łącki, and in the background a funny slide saying "Don't worry.. we are secure... we have an antivirus!"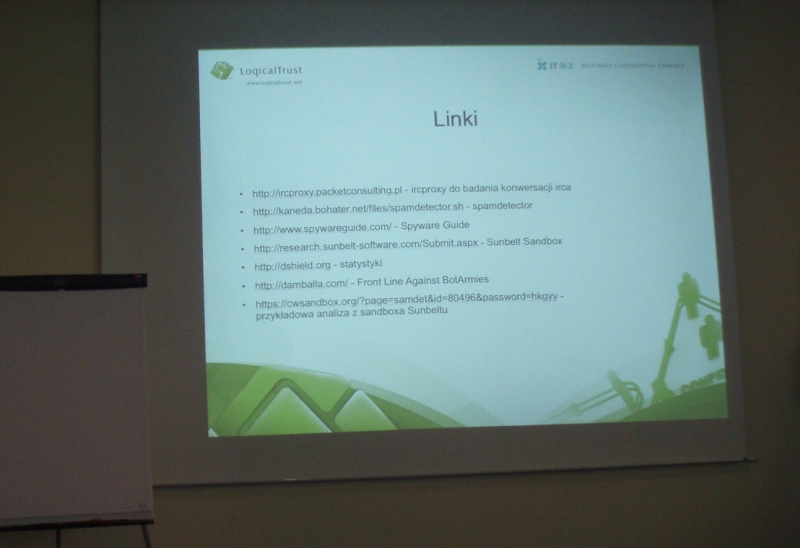 Some links (from the lecture by Borys Łącki and Patryk Dawidziuk)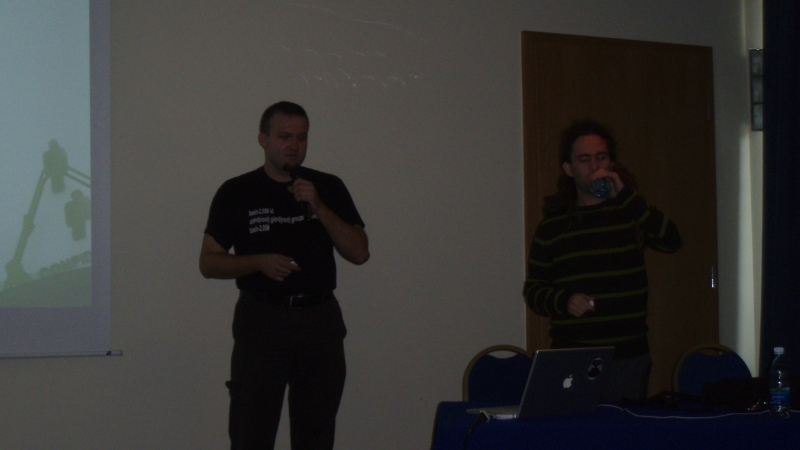 Patryk and Borys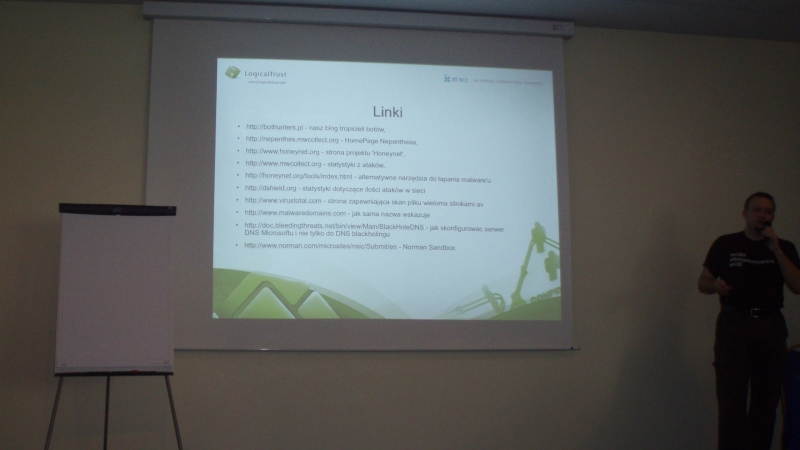 More links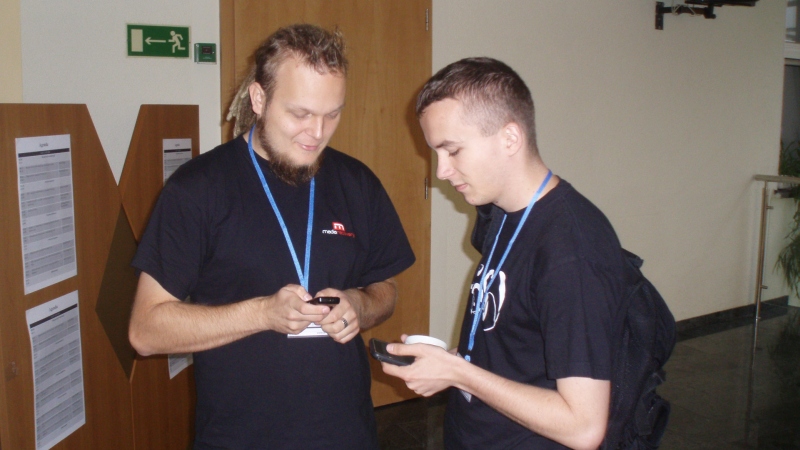 From the left: Iwo Graj of SecurityReason.com and Łukasz Raczyło before their lecture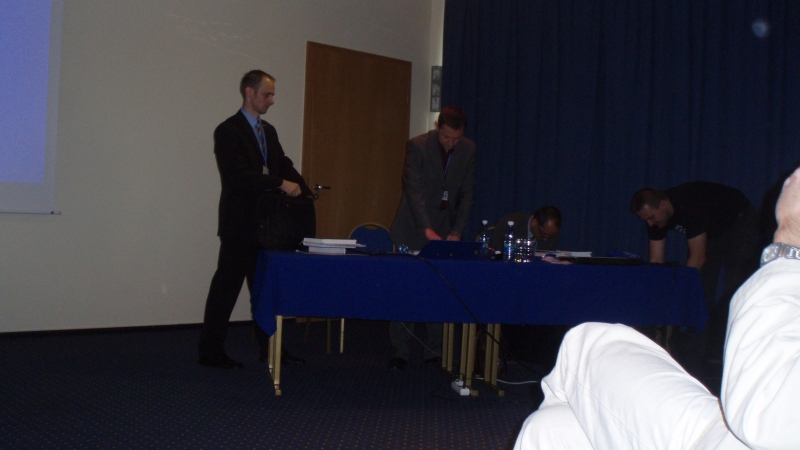 The lawyers are getting ready (woah, they had ANALOG notes!!!)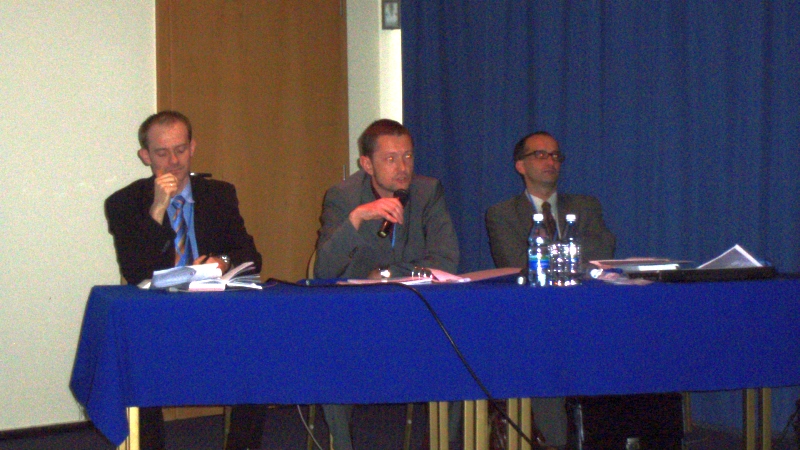 The lawyers giving a lecture on 'The Law Aspect'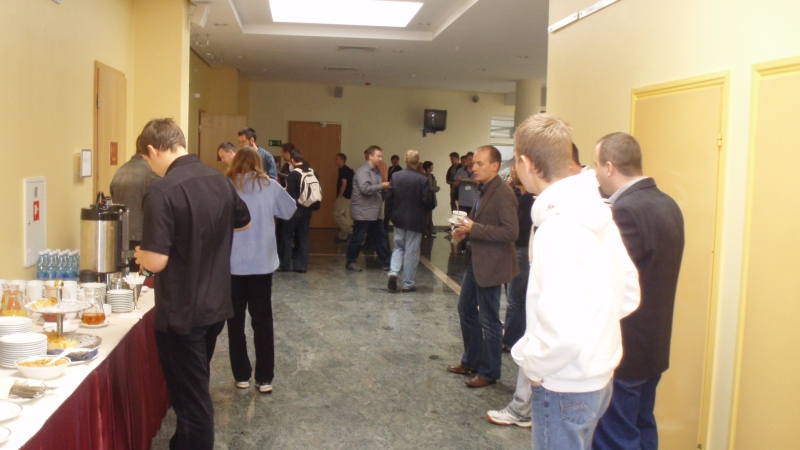 Smorgasbord - let's chat!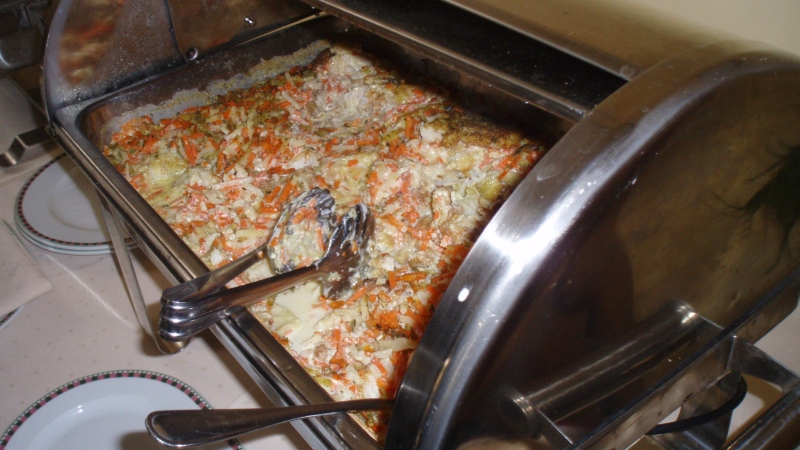 As one may one, I go to these conferences just to eat - a photo of fish in some sauce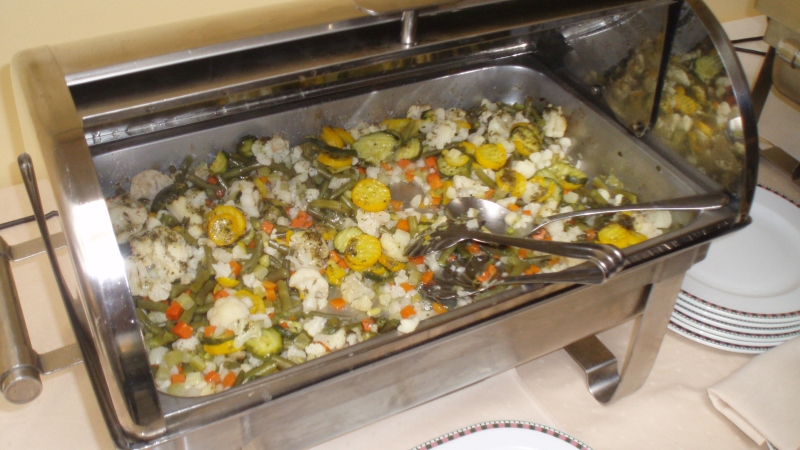 Another photo of food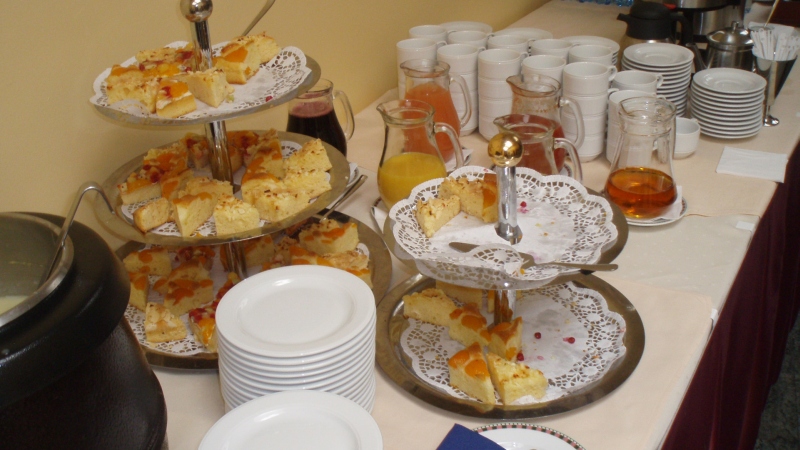 Yep, food again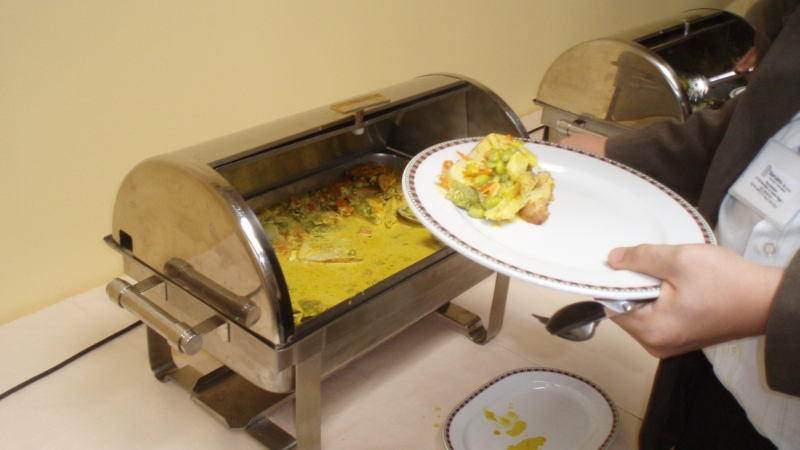 And again...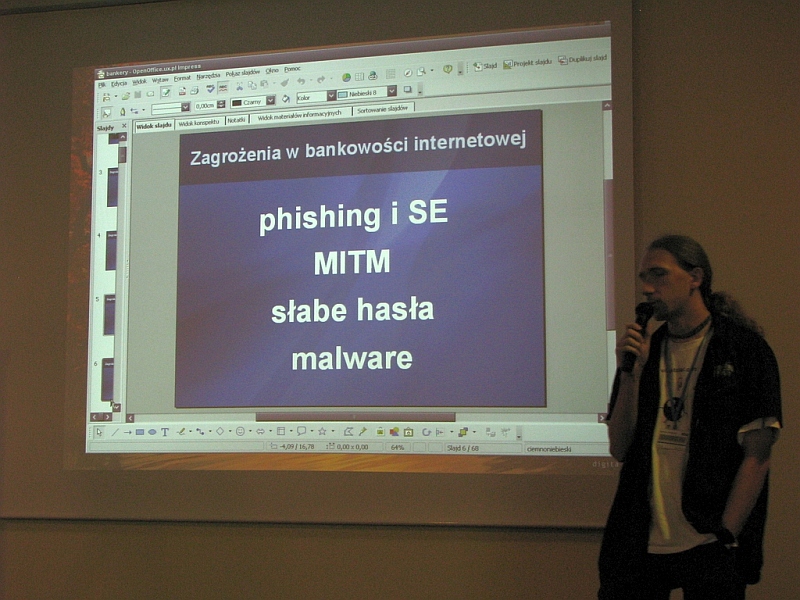 Myself giving a speech (photo by Dariusz Puchalak)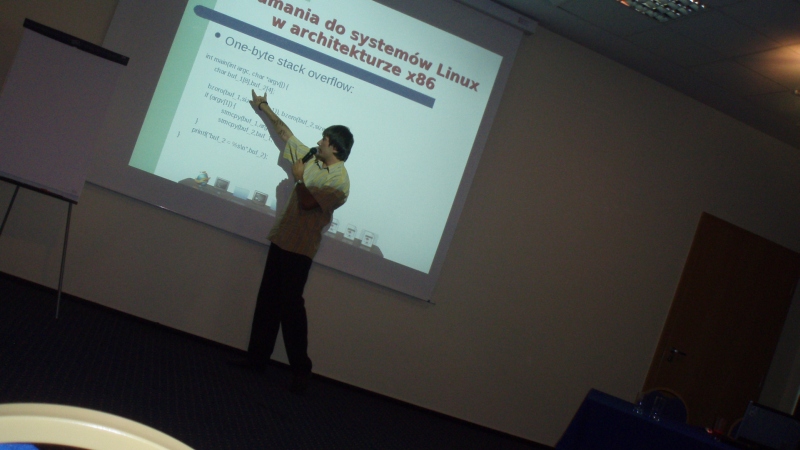 Adam Zabrocki talking why off-by-one BO is dangerous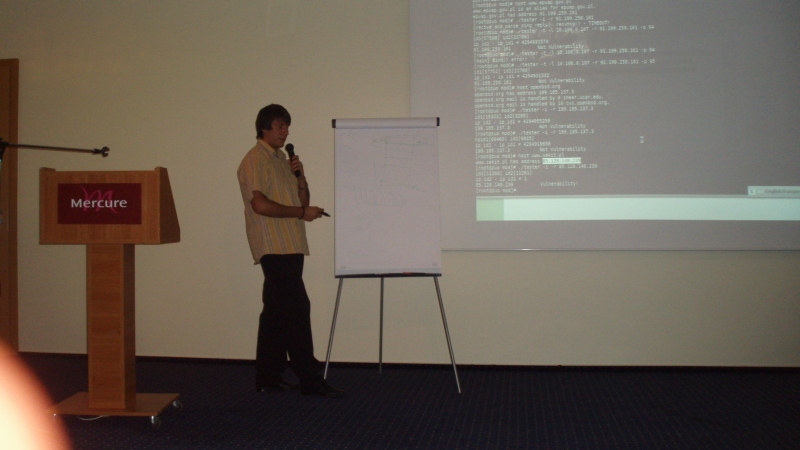 Adam Zabrocki and the 'guess what I'm drawing' contest :)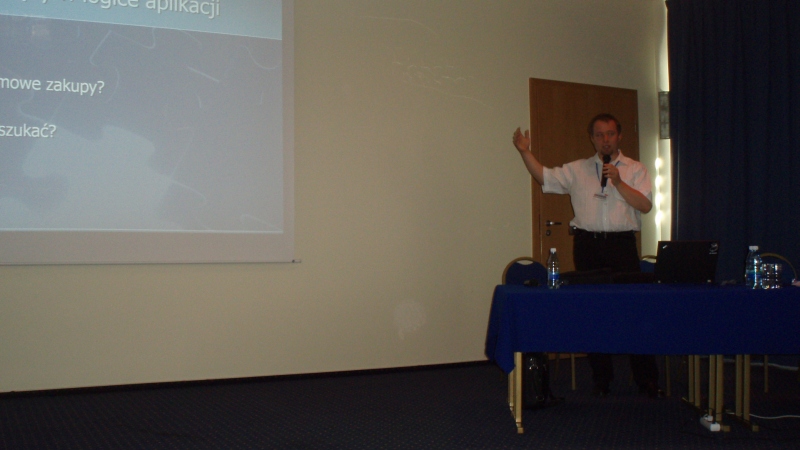 Piotr Oleszkiewicz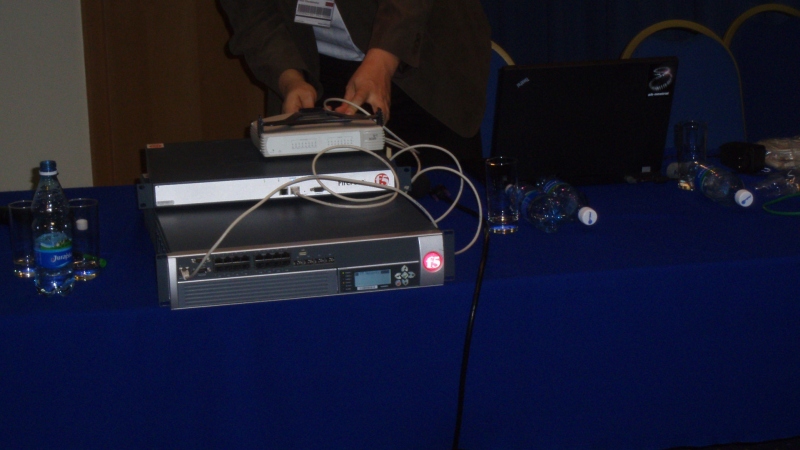 The hardware used in the speech "Web Application Firewall..." by Piotr Oleszkiewicz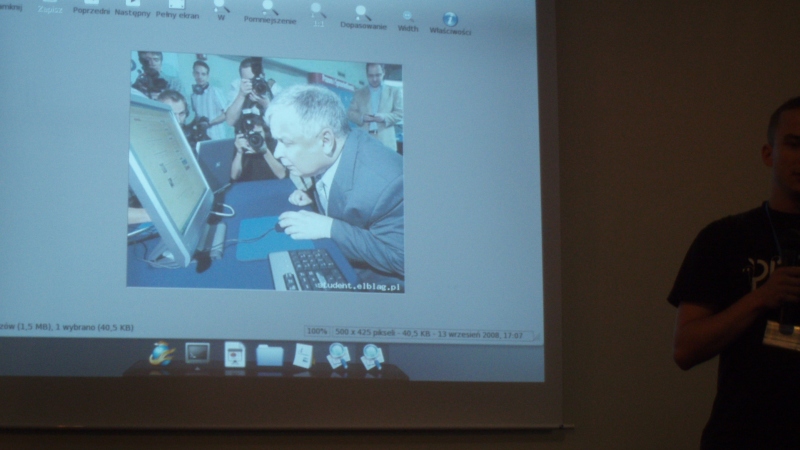 A funny photo about new PHP programmers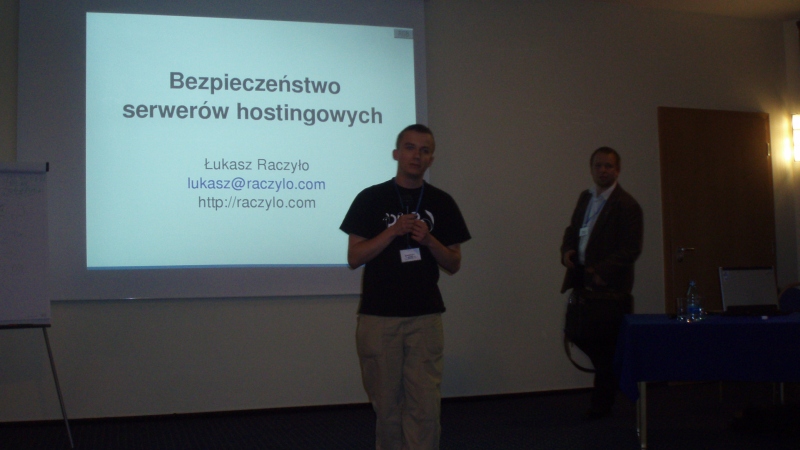 Łukasz Raczyło worried with security level and awareness in the Internet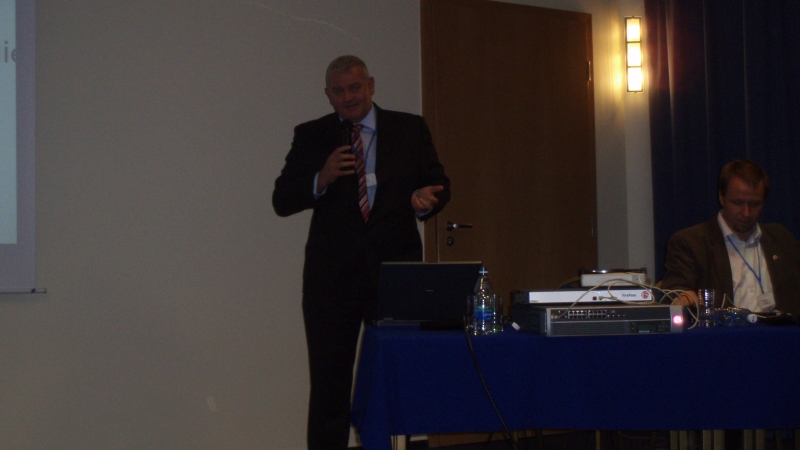 Dr Andrzej Niemiec
There are more photos on the conference website (link above).