(Post gościnny by reenz0h)
Na ostatnim streamie
OSDev#3
Gynvael kontynuował rozwijanie bootloader'a, aby ostatecznie wejść w tryb
long mode
. Ustawił odpowiednie parametry procesora (GDT, PAE, EFER MSR, etc.), ale próba wejścia w stronicowanie przy użyciu 1GB stron nie powiodła się. Emulator Bochs przerywał działanie z błędem "physical address not available":
<bochs:1> c
(0).[166562263] ??? (physical address not available)
Next at t=166562264
(0) [0x00000000fffffff0] f000:fff0 (unk. ctxt): jmp far f000:e05b ; ea5be000f0
Postanowiłem znaleźć trochę wolnego czasu i spróbować uruchomić ten kod u siebie.
Udało mi się stworzyć działający stage2, który przechodzi do
long mode
ze stronicowaniem 4kB i 2MB, ale przy próbie ze stronami 1GB pojawiał się ten sam błąd. Kod możecie znaleźć
tutaj
. Starałem się, aby źródła były jak najjaśniej opisane, aby nie było wielkich problemów z ich zrozumieniem.
W
dokumentacji
Bochsa znalazłem parametr
1g_pages
, który włącza obsługę 1GB stron w long mode. Ale to nie pomogło, jak również upewnienie się, że Bochs wspiera tryb x86-64 (wymagany przy konfiguracji tego parametru) poprzez przekompilowanie
najświeższej wersji emulatora
.
Jedyna rzecz, która mi pozostała to upewnienie się, czy jest to wina błędu w kodzie, czy może samego emulatora. Uruchomiłem więc floppy.bin pod
Qemu
i okazało się, że kod działa poprawnie:
$ qemu-system-x86_64 -fda floppy.bin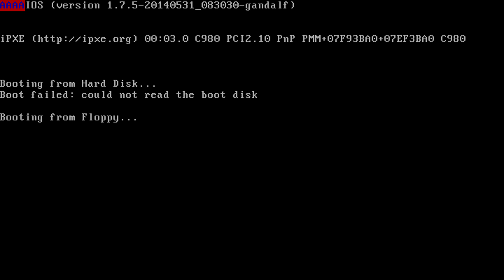 Niestety z braku czasu nie wiem, czemu ten sam kod nie działa pod Bochsem. Może w wolnej chwili temu się przyjrzę i za zgodą Gynvaela umieszczę wyjaśnienie na jego blogu.
Podziękowania...
... dla Gynvaela za zajęcię się na swoim streamie tematem OSDev. Pisanie własnego systemu operacyjnego jest fascynującym zadaniem i wymaga zgłębienia wielu elementów, poczynając od działania procesora, pamięci, etapów uruchamiania komputera, BIOSu, a kończąc na kwestiach separacji user mode/kernel mode, wywłaszczania, szeregowania zadań, obsługi przerwań czy zarządzania pamięcią. Dzięki Gyn!
Warto przeczytać
[+]
http://wiki.osdev.org/Boot_Sequence
[+]
http://wiki.osdev.org/GDT_Tutorial
[+]
http://wiki.osdev.org/User:Stephanvanschaik/Setting_Up_Long_Mode
[+]
http://duartes.org/gustavo/blog/post/how-computers-boot-up/
[+]
http://duartes.org/gustavo/blog/post/kernel-boot-process/
[+]
http://duartes.org/gustavo/blog/category/internals/