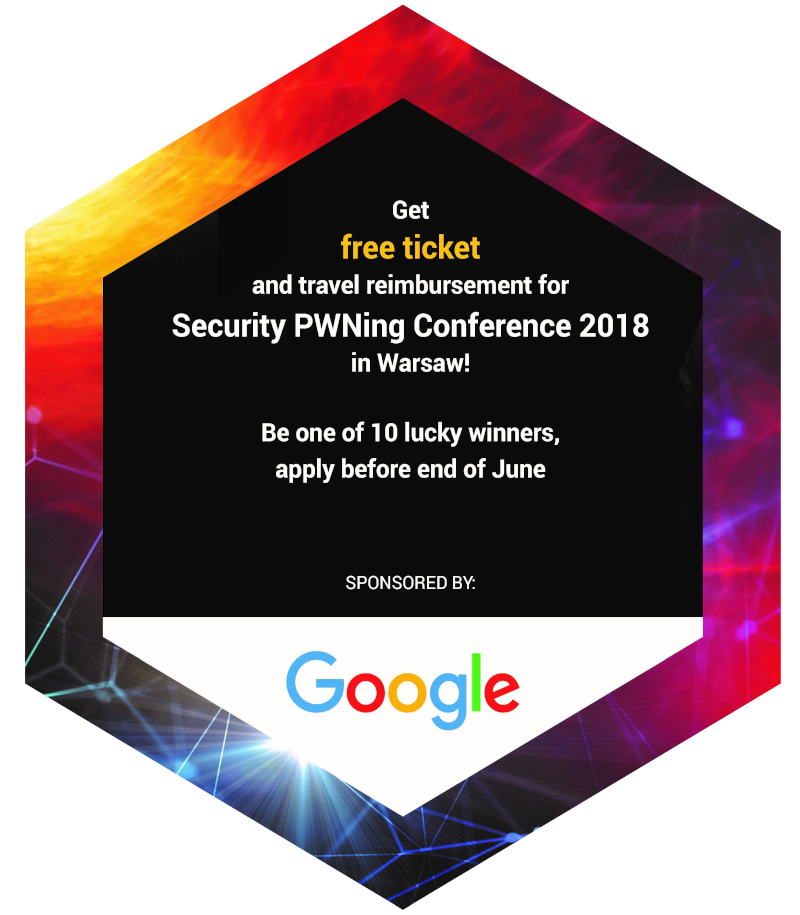 This year Google is offering 10 grants (mainly for students) for visiting Security PWNing 2018 conference in Poland in November. Each grant covers travel, lodging and the conference entry fee itself.
Note: The conference is mostly in Polish, but it will be simultaneously translated to English as well.
Link:
formularz zgłoszeniowy do programu grantów
Deadline: end of June
More about the conference:
•
conference page
(in English)
Best of luck!