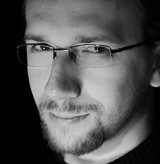 Sections
Links / Blogs
Security/Hacking:
Reverse Eng./Low-Level:
Programming/Code:
// copyright © Gynvael Coldwind
// design & art by Xa
// logo font (birdman regular) by utopiafonts / Dale Harris

/* the author and owner of this blog hereby allows anyone to test the security of this blog (on HTTP level only, the server is not mine, so let's leave it alone ;>), and try to break in (including successful breaks) without any consequences of any kind (DoS attacks are an exception here) ... I'll add that I planted in some places funny photos of some kittens, there are 7 of them right now, so have fun looking for them ;> let me know if You find them all, I'll add some congratz message or sth ;> */

Vulns found in blog:
* XSS (pers, user-inter) by ged_
* XSS (non-pers) by Anno & Tracerout
* XSS (pers) by Anno & Tracerout
* Blind SQLI by Sławomir Błażek
* XSS (pers) by Sławomir Błażek

Prelekcje
W kolejności chronologicznej.
Materiały dodatkowe
Tu będą linki.